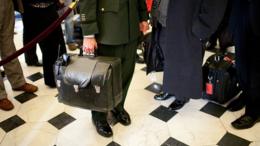 On 20 January, inauguration day in the United States, a nameless, unknown military aide will be seen accompanying President Barack Obama to the handover ceremony at the US Capitol in Washington. …
BBC - Jan 18 09:44 GMT - more ...
The Germans are angry. The Chinese are downright furious. Leaders of NATO are nervous, while their counterparts at the European Union are alarmed. …
New York Times - Jan 17 11:42 GMT - more ...